Dr. Thomas James Kandl Joins Georgia Eye Institute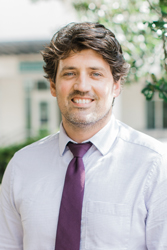 September 6, 2018 – Savannah, GA – Georgia Eye Institute (GEI) announces the addition of Dr. Thomas James Kandl to their staff. Kandl has completed a fellowship in Ophthalmic Plastic and Reconstructive Surgery at the MD Anderson Cancer Center in Houston, Texas. He is seeing patients at the main office in Savannah and specializes in Oculoplastics and Reconstructive Surgery.
Kandl received a Bachelor of Science Degree from Wofford College; a Doctor of Medicine Degree from the Medical University of South Carolina; and was awarded a Doctor of Ophthalmology Degree from Rutgers University.
Georgia Eye Institute provides primary eye care, optical retail locations and sub-specialty eye care in 13 locations conveniently located throughout Southeast Georgia and the South Carolina. The sub-specialty eye care includes cataract evaluation and management, retinal care, glaucoma management, functional cosmetic eye surgery and LASIK laser vision correction.