Dr. Nicolle Oberlin Joins Georgia Eye Institute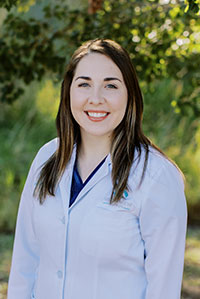 April 5, 2022 – Savannah, GA – Georgia Eye Institute (GEI) announces the arrival of Nicolle Oberlin to the staff. Oberlin is an Optometrist with special interests in primary care, including pediatrics and disease, as well as military optometry.
Oberlin received her Bachelor of Science-Vision Science degree and her Doctor of Optometry degree from the College of Optometry at Ferris State University, in Big Rapids, Michigan. She is an active member of the Armed Forces Optometric Association, Michigan Optometric Association, and the American Optometric Association.
Oberlin has previously done an externship at a Special Needs Vision Clinic in Michigan, and most recently was active-duty Assistant Chief of Optometry at Winn Army Community Hospital in Fort Stewart, Georgia. She is now accepting patients in the Hinesville location.
Georgia Eye Institute provides primary care, optical retail locations, and sub-specialty eye care in 12 locations located throughout Southeast Georgia and South Carolina. Our subspecialty eye care includes cataract evaluations, retinal care, glaucoma management, functional cosmetic eye surgery, and LASIK laser vision correction.