Dr. William A. Pearce Joins Georgia Eye Institute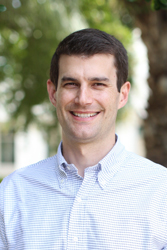 September 5, 2018 – Savannah, GA – Georgia Eye Institute (GEI) announces the addition of Dr. William A. Pearce to their team. Pearce is an ophthalmologist and fellowship-trained specialist in the management of medical and surgical diseases of the retina and vitreous. He is board-certified by the American Board of Ophthalmology.
Pearce received a Bachelor of Science Degree from The University of Texas at Austin, a Doctor of Medicine Degree at The University of Texas Medical Branch at Galveston, and completed his Ophthalmology Residency at the Emory Eye Center in Atlanta.
Dr. Pearce is available for consultation at the Georgia Eye Institute locations in Savannah, Pooler and Vidalia. He will also see patients in their new Bluffton office later this year. His areas of expertise include: retinal detachment, diabetic eye disease, macular degeneration, trauma, infectious uveitis and macular disease.
He is an active member of the American Academy of Ophthalmology, American Society of Retina Specialists and Georgia Society of Ophthalmology.
Georgia Eye Institute provides primary eye care, optical retail locations and sub-specialty eye care in 13 locations conveniently located throughout Southeast Georgia and the South Carolina. The sub-specialty eye care includes cataract evaluation and management, retinal care, glaucoma management, functional cosmetic eye surgery and LASIK laser vision correction.