Dr. Heidi Wise Joins Georgia Eye Institute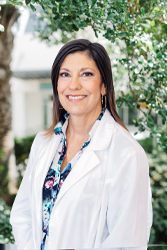 April 5, 2022 – Savannah, GA – Georgia Eye Institute (GEI) announces the arrival of Dr. Heidi Wise to their team. Wise is an Optometrist and specializes in behavioral optometric care, including Vision Therapy for both developmental and acquired vision disorders, and Sports Vision Therapy. She has 23 years of experience in eye care, with emphasis on visual function in everyday life.
Wise received her Bachelor of Science Degree from Troy State University and a Doctor of Optometry Degree from Southern College of Optometry in Memphis, TN. She is a fellow in College of Optometrist in Vision Development, is a part of the Heart of America Contact Lens Society and is certified in Corneal Refractive Therapy. She is now accepting patients at the Vidalia office.
Georgia Eye Institute provides primary care, optical retail locations, and sub-specialty eye care in 12 locations located throughout Southeast Georgia and South Carolina. Our subspecialty eye care includes cataract evaluations, retinal care, glaucoma management, functional cosmetic eye surgery, and LASIK laser vision correction.